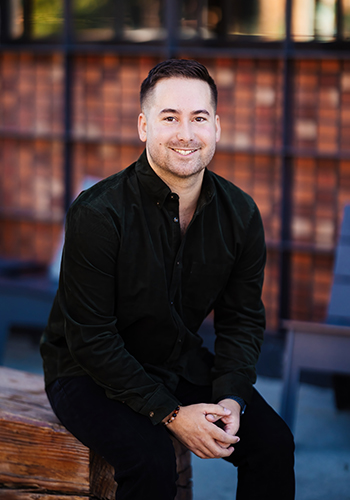 Cameron McKillop is the Transaction Coordinator and Operations Manager for Brooke Vanhavermaat. He has a proven track record of success, thanks to his strong organizational skills and a keen eye for detail. As the Operations Manager, Cameron is responsible for overseeing a variety of tasks, including coordinating transactions, managing administrative duties, and ensuring that all projects are completed on time and to the highest standard.
Before joining Brooke, Cameron earned Degrees in Biology as well as his Doctor of Chiropractic Degree before making a career change where he spent over six years as a manager at Ella Bliss, a well-known beauty and spa company. During his time there, he honed his organizational and management skills, overseeing a team of employees and ensuring that all clients received the highest level of service. His experience at Ella Bliss, combined with his work in real estate, has equipped Cameron with a unique skill set that makes him a valuable asset to the team.
When Cameron isn't working you can find him spending time with his partner Jack and their Mini-Golden, Leroy, exploring Chicago, always with an iced coffee in hand.